You are here
NIDCD History and Milestones
NIDCD Supports Discoveries in Research on Deafness and Other Communication Disorders
Since its establishment in 1988, the NIDCD has supported research that has led to striking discoveries in hearing, balance, taste, smell, voice, speech, and language. The institute brings national attention to disorders of human communication, and contributes to biomedical and behavioral research advances that improve the lives of millions of people with communication disorders.
Advocacy in Action: How an Idea Becomes an Institute
Profiles of Pioneers Who Led the Way for the NIDCD
Many individuals and organizations worked together to establish the NIDCD. The dedication of three individuals—an individual with hearing loss, a scientist, and a congressional staffer—highlight the cross-cutting collaboration critical to turning an idea into an institute and creating the NIDCD.
Geraldine Dietz Fox
Patient advocate
"You need a good pair of walking shoes"
Robert J. Ruben, M.D.
Hearing researcher
"An explosion of knowledge"
Peter Reinecke
Congressional staffer
"I want you to draft a bill"


Milestones
NIDCD Anniversary
Celebrating 30 years (1988-2018) of support for research on deafness and other communication disorders.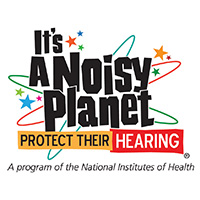 Chronology of NIDCD Directors
September 2019–present
June 2018–August 2019
February 1998–May 2018
February 1990–February 1998
October 1988– February 1990